Thunderstorm Watch Versus Warning
11/13/2020 (Permalink)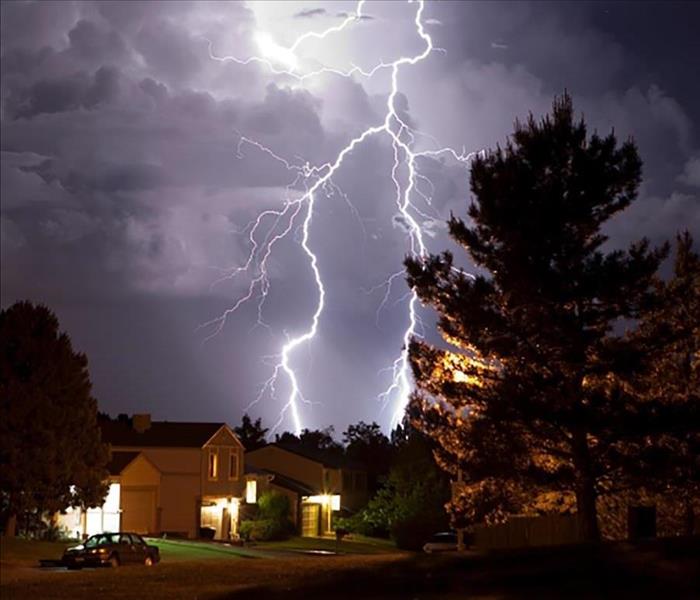 meteorologists watch the weather move 24 hours a day across the entire United States for weather conditions that are favorable to thunderstorms
Have you ever been sitting watching thunderstorm coverage on the Weather Channel and thought...wait. What is the more dangerous 'one'? A thunderstorm watch? Or a warning? I can never keep those two straight myself. SERVPRO of Lawrence County is here to review the two thunderstorm warnings to keep it fresh in your memory.
A Severe Thunderstorm Watch is issued by the NOAA Storm Prediction Center. The meteorologists that work here are watching the weather move 24 hours a day across the entire United States for weather conditions that are favorable for severe thunderstorms. A 'watch' can cover parts of a state or even several states.
A Severe Thunderstorm Warning is issued by your local NOAA National Weather Service Forecast Office. These are the people who live and work in your area. They are also watching the weather patterns 24 hours a day, but they are watching a more designated, condensed area. A 'warning' means there is a serious threat to life and property.
So---in layman's terms. The 'warning' is the more deadly term. If you see that your county or city has a Thunderstorm Warning; you will want to immediately get to safety or shelter.
Thunderstorms can be very dangerous because they include lightning, high winds, and heavy rain that can cause flash floods. Severe thunderstorms also have the ability to produce a tornado as well. Thunderstorms are not to be taken lightly. They actually claim more lives each year than tornadoes.
They also cause severe property damage. When lightning strikes a home or building, electricity can pass through the wiring of the home causing damage to electrical appliances, and potentially causing major fire damage to your home or business.
If your home or business has been affected by storm damage. SERVPRO of Lawrence County can help. We are fully equipped to deal with any amount of damage caused by flooding, fire, or lightning. We have the storm damage restoration experience and specialized equipment to restore your home or business back to its pre-storm condition. Call us today at 724.498.4747.